Flickers was launched on Wednesday, May 11th 2016 at the historic Roxy Theatre in Saskatoon, SK, Canada (2800 Kilometres from Hollywood).
There were two events. In the first 442 students from grade 4 to 7 filled the theatre for the launch. Watch the video. It really is nifty!
The second event was in the evening and open to the public. Here are pics from both events. Around six hundred people attended both events in total.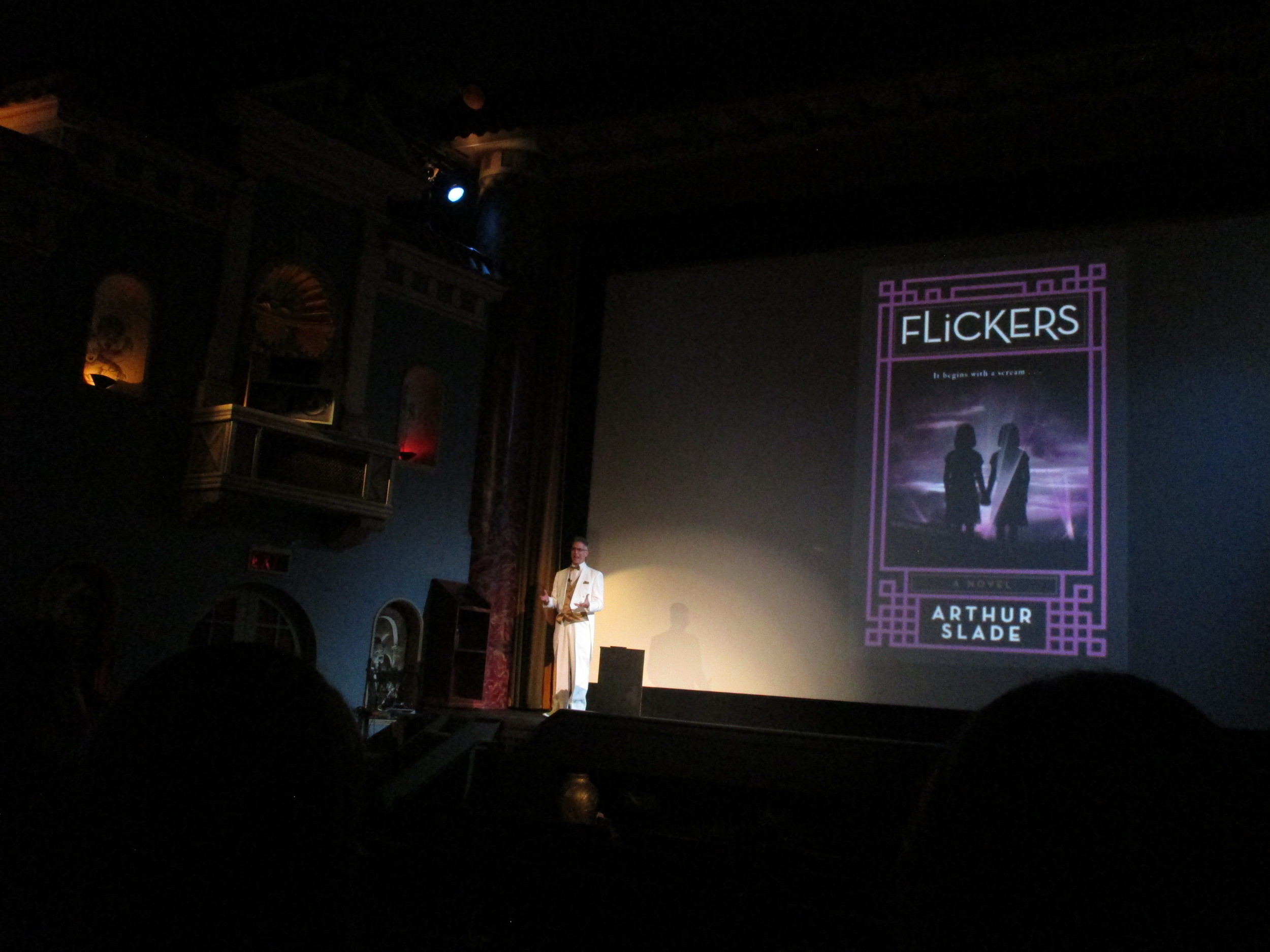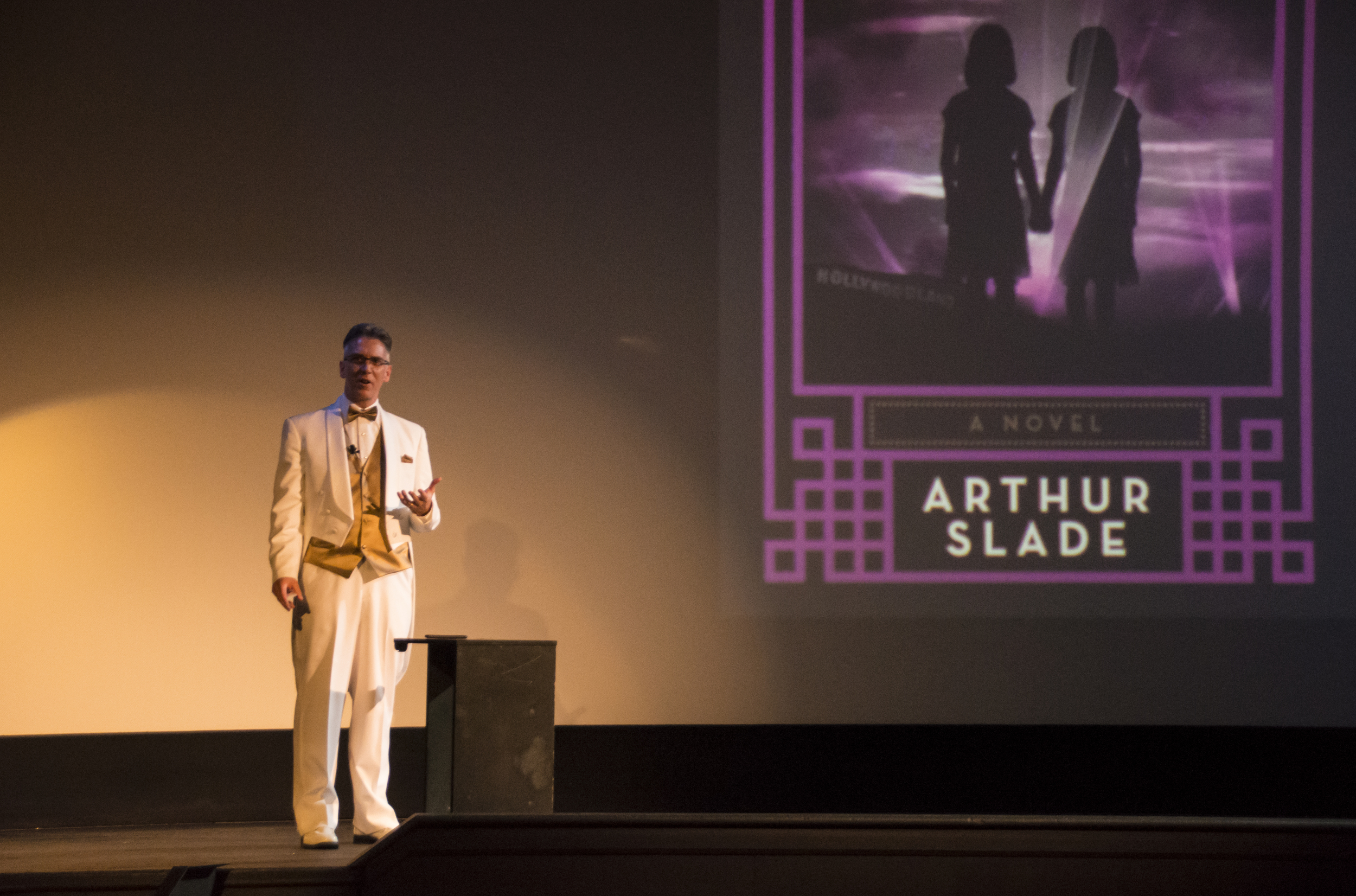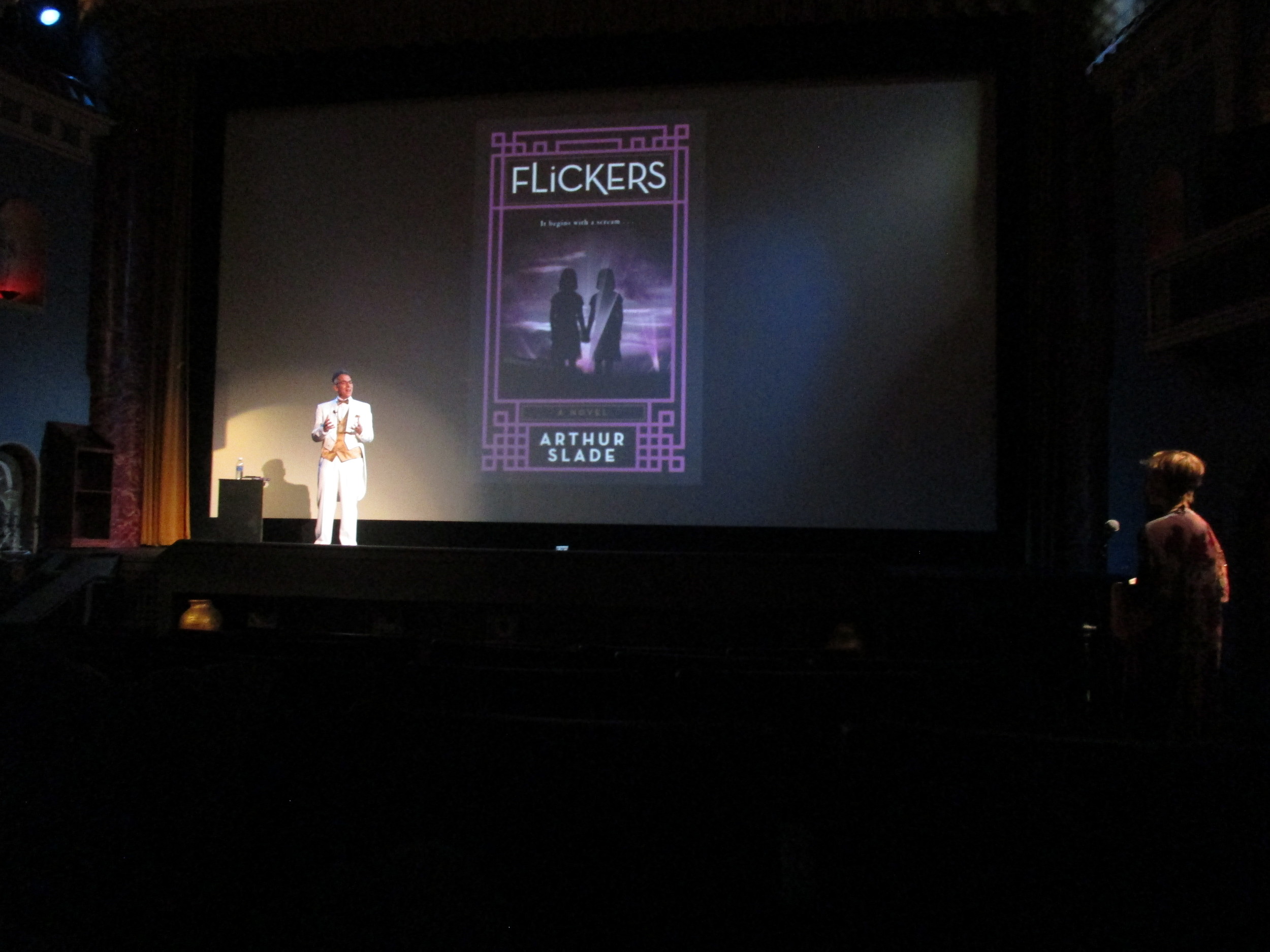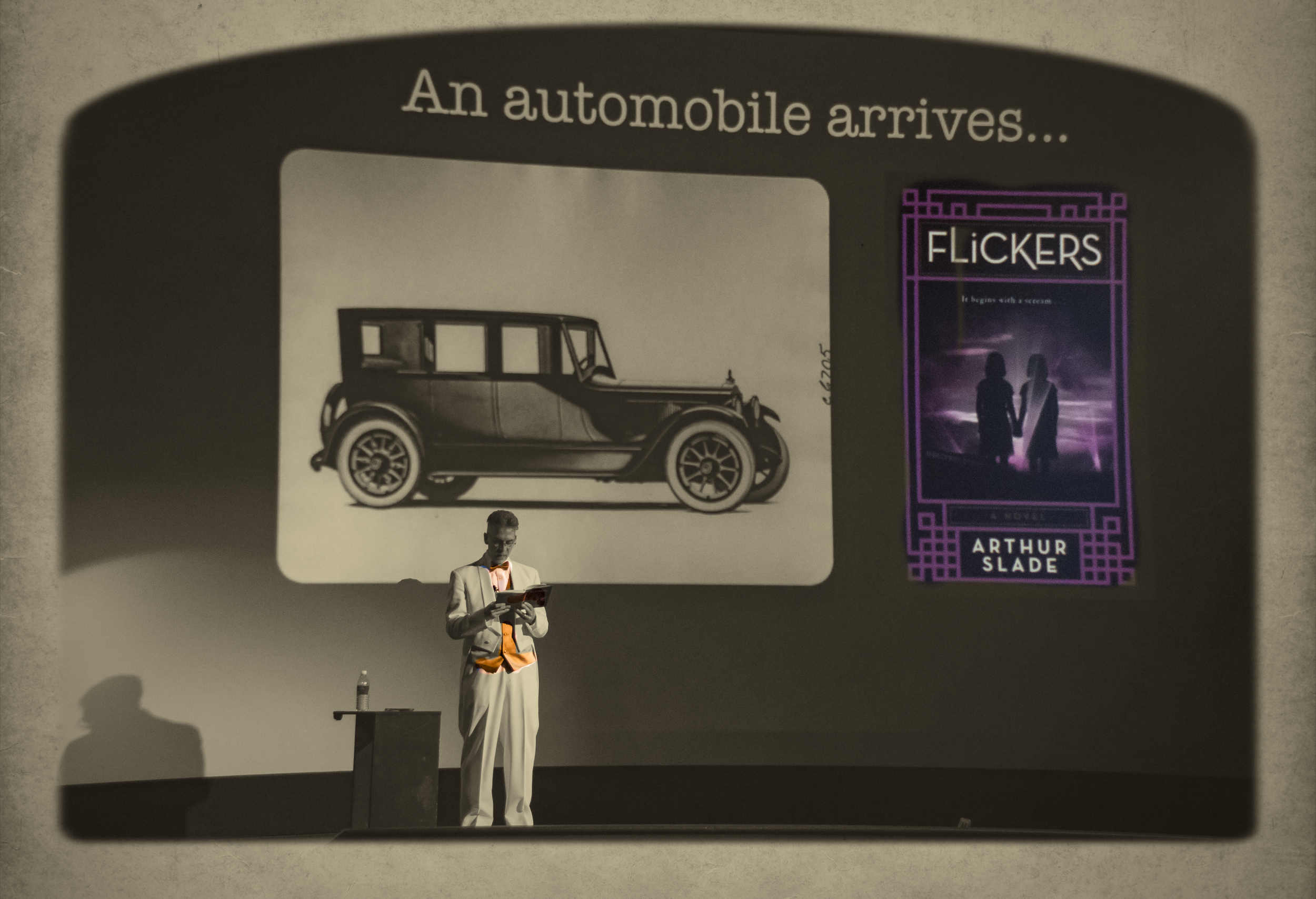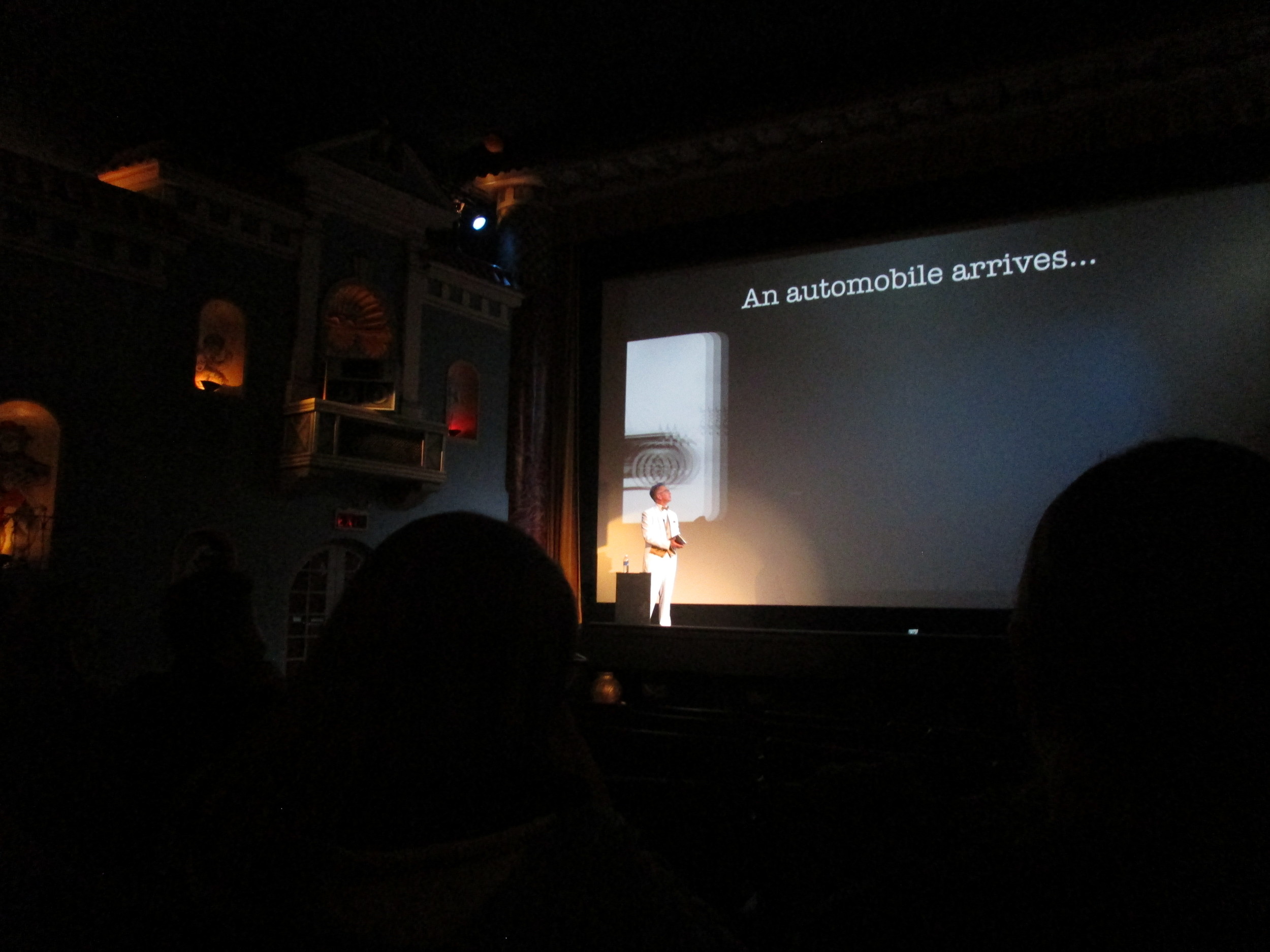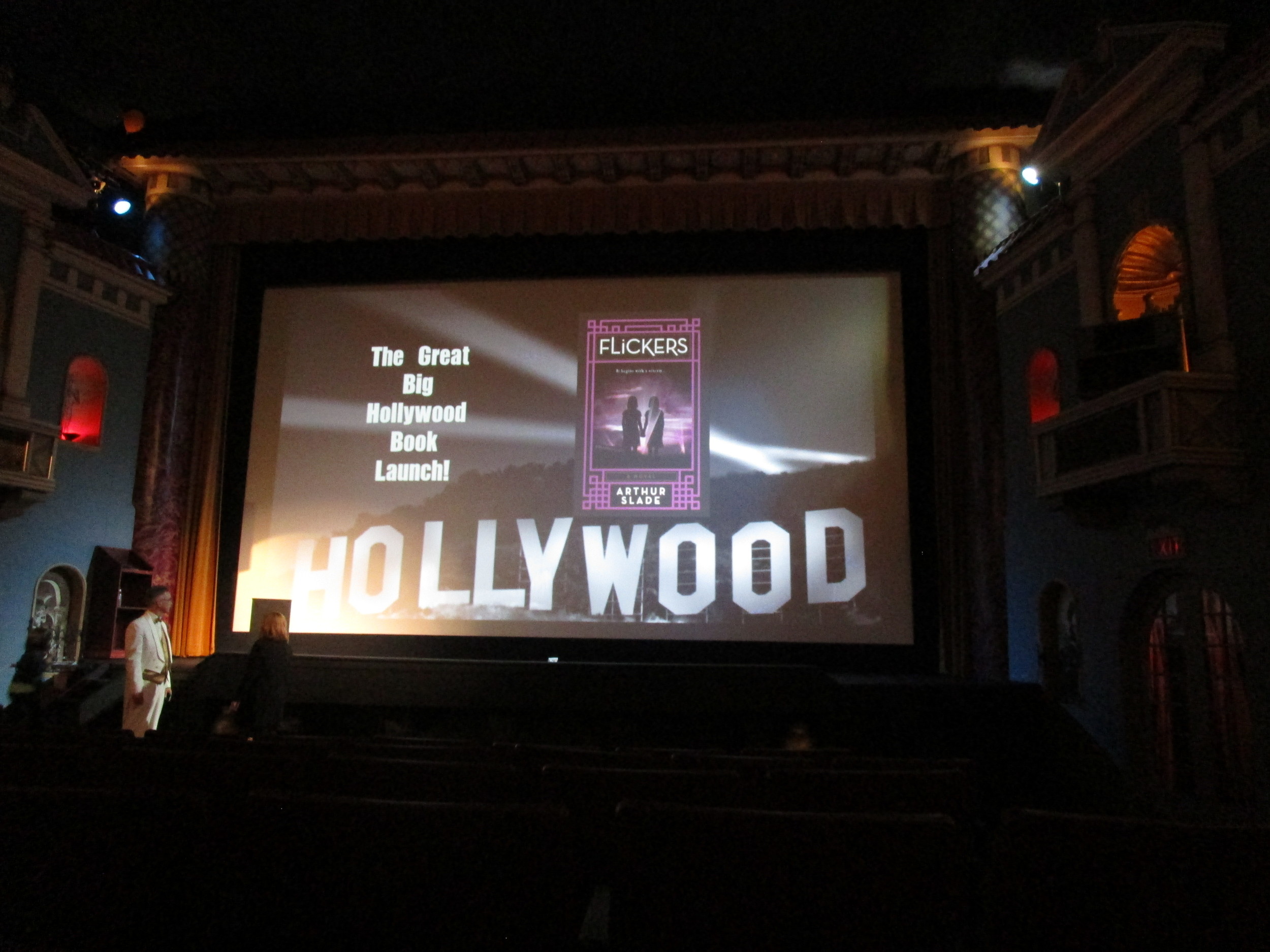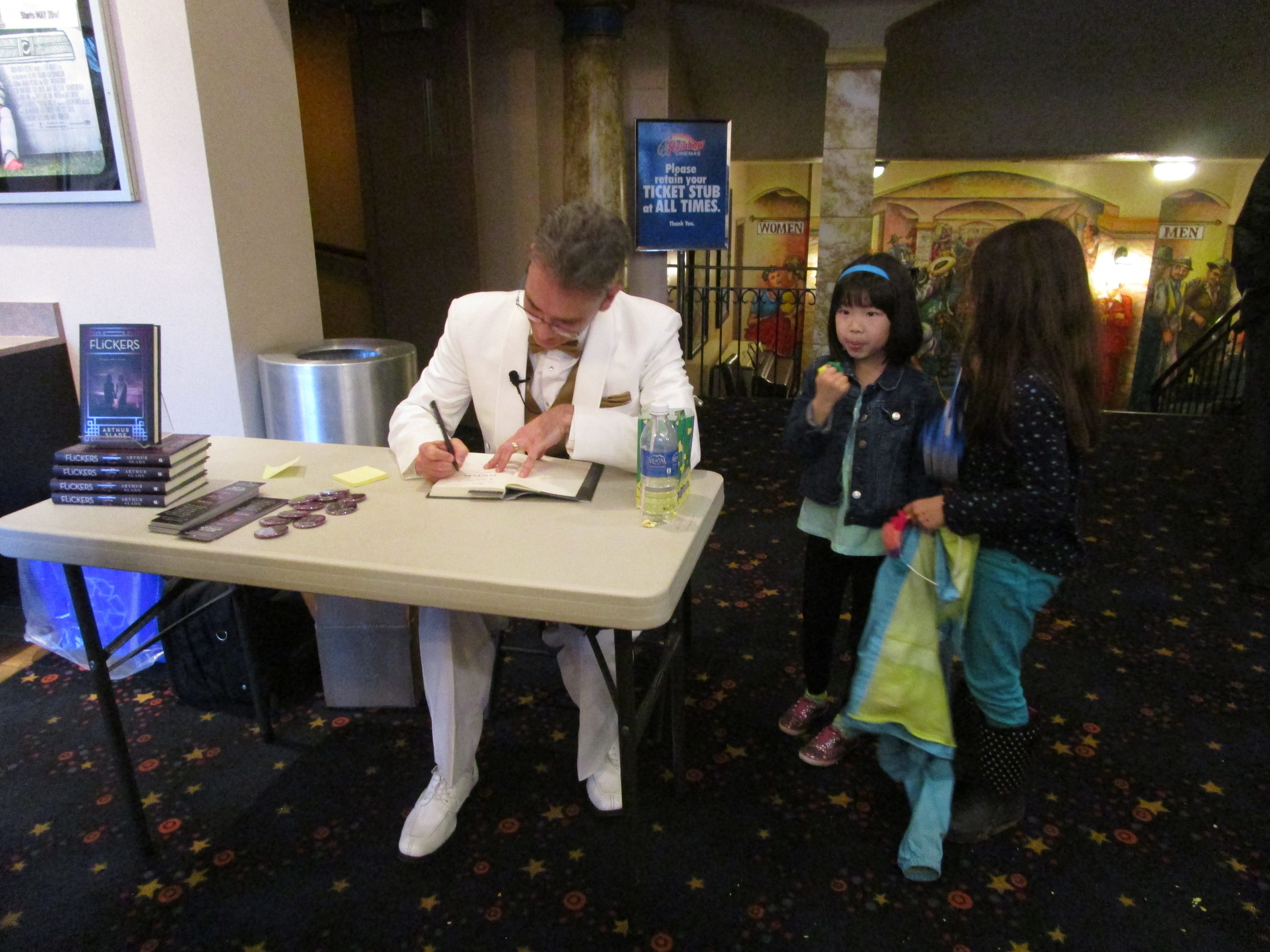 Click on the pic below to learn more about the book...